Unlimited Tasks
You can create a Task for each type of tidying you want to do, and create as many as you want. A Task is a set of rules to apply to determine if files should be tidied and specify what action should be taken on each file.
Powerful Rules
Our extensive set of rules allow you to easily identify files that you wish to be tidied, for example only files with a certain file extension, files not modified for a certain amount of time, or files containing a certain phrase in the filename.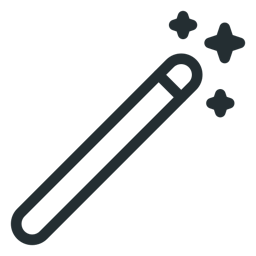 Wizard
The Spotless Wizard will help you create Tasks to tidy locations thats commonly become cluttered, such as your Desktop or Downloads folder. It can setup automation for you with a scheduled Task so you can get started with no effort at all.